ANALOGUES
DESIGNED TO BE COMFORTABLY AND EASILY USED AND TO OPTIMIZE PROCESS TIMES.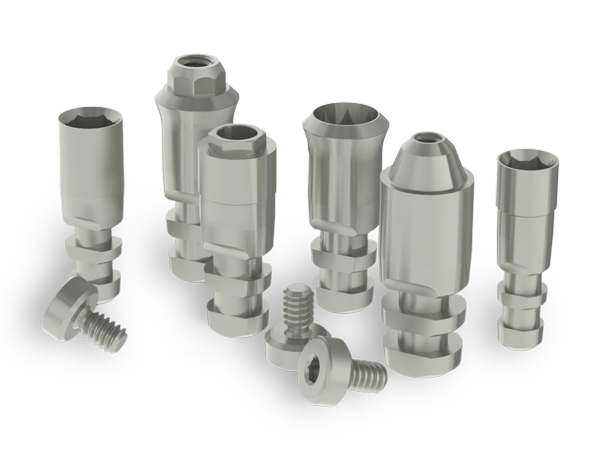 Dual-use:
Milled or printed 3D model and traditional model.
Reduced length to help with the creation of the model in the clinic compared to traditional analogs.

Screw the bottom to be able to fit it on the printed model.

Two slots and two flat faces prevent rotation in the plaster model.
Maximum precision of dimensional tolerances.

Wide anti-rotation plane in X-Y coordinates.
Retentive area to ensure positioning.

Fixation screw to the model.
Customized CAD libraries.
We customize our digital analogue library to meet the resolution of your 3D printing machine.
Through a calibration pattern, you will be able to choose among 9 different combinations (tolerance variation) to work with your 3D printing machine in the best possible way.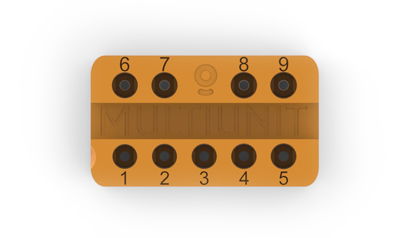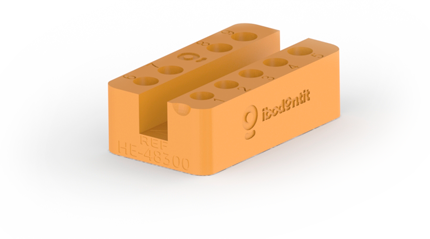 Customized CADCAM libraries according to your 3D printer.