SCANBODIES
THE CORNERSTONE OF DIGITAL WORKFLOW THAT SIMPLIFIES YOUR WORK.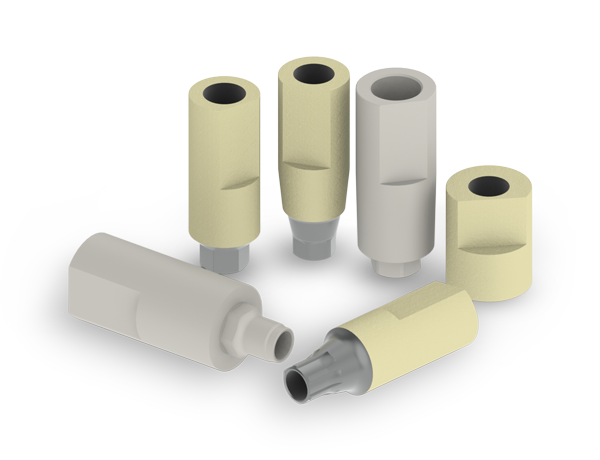 Compatible with all scanners on the market.

Designed to work in all situations: at the implant level, on the interface, on machined Co-Cr bases or on provisional Titanium abutments.

Valid for use in both intraoral scanning (clinical) and for use in plaster or resin models (laboratory).

Perfect 3D alignment in CAD software.

Maximum precision in its dimensional tolerances (8 microns).
Intraoral Scanbodies
Made entirely of grade 5 titanium for medical use.

Reduced length to facilitate its use in the mouth.

Same diameter as the connection.

Captive clamping screw.

Nitride (ZrN) coating for perfect reading.

X-Ray visualization to verify its fitting.

ZrN Properties
| | |
| --- | --- |
| Color | Cream |
| Thickness | 0.5 – 6 µm |
| Roughness | R a ≤ 0.05 µm |
| Adhesive strength | At least HF 1 (DIN EN ISO 26443) |
| Hardness | ~ 2500 HV |
Laboratory scanbodies
Manufactured entirely in PEEK from one piece.

Designed specifically with a wider section and more scanning surface that allows for the best fit. They can also be used in the mouth.