REACTIVE
CONICAL INTERNAL HEX CONNECTION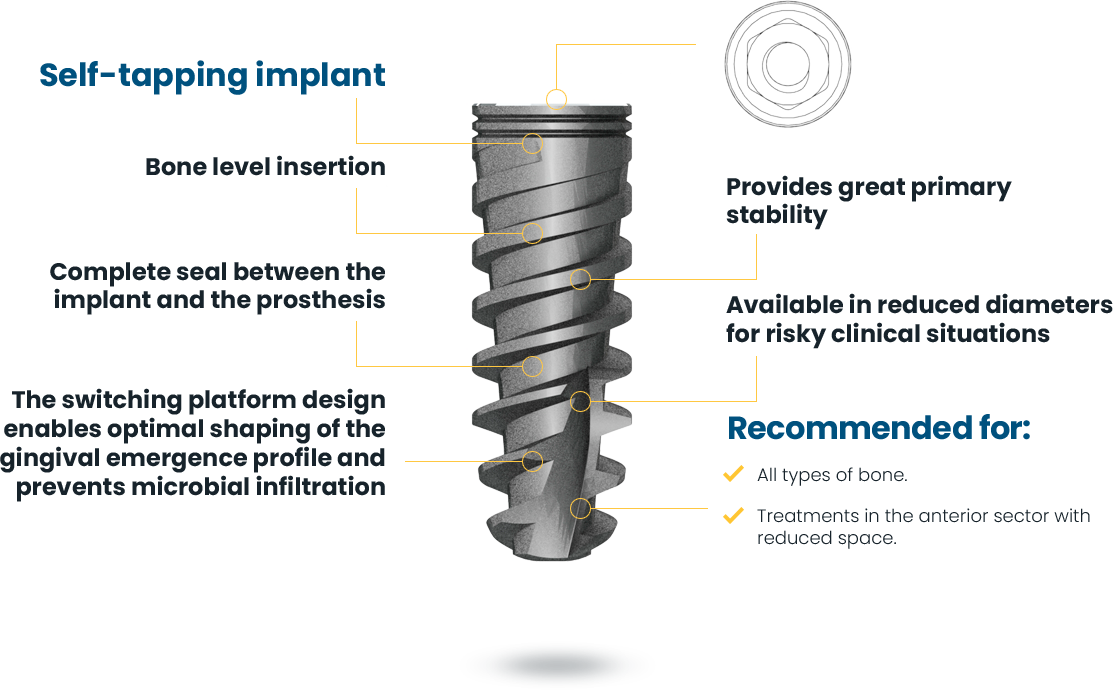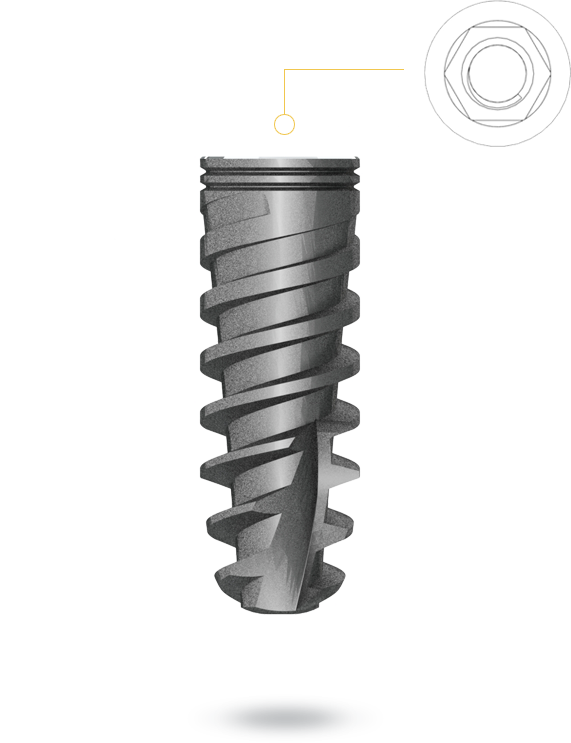 REACTIVE
CONICAL INTERNAL HEX CONNECTION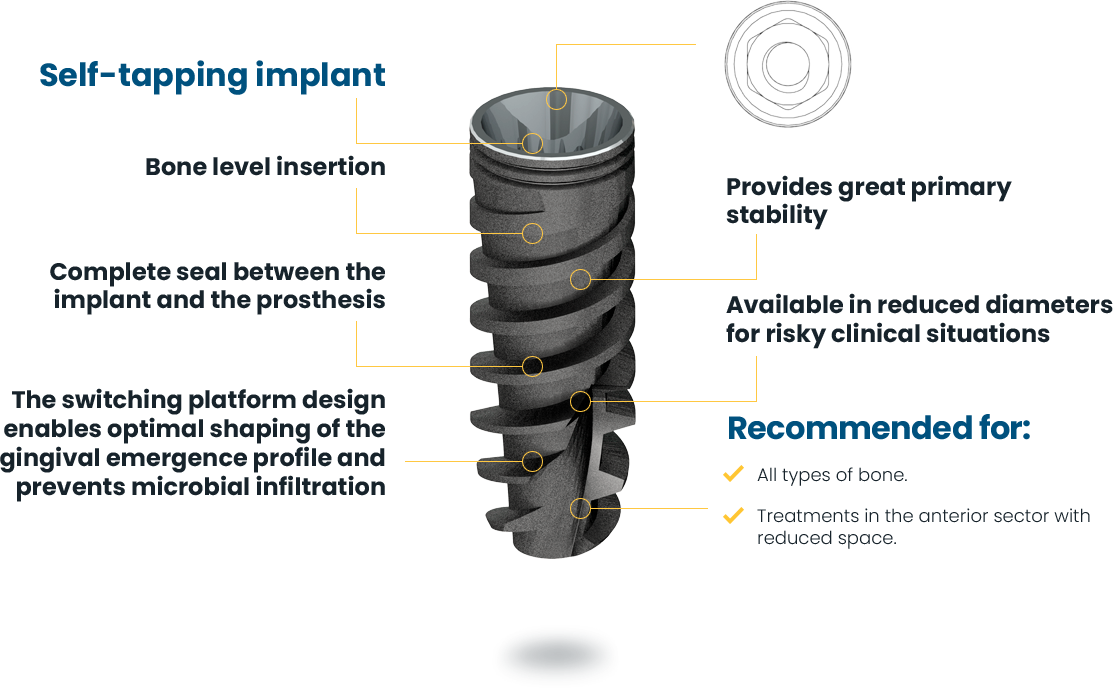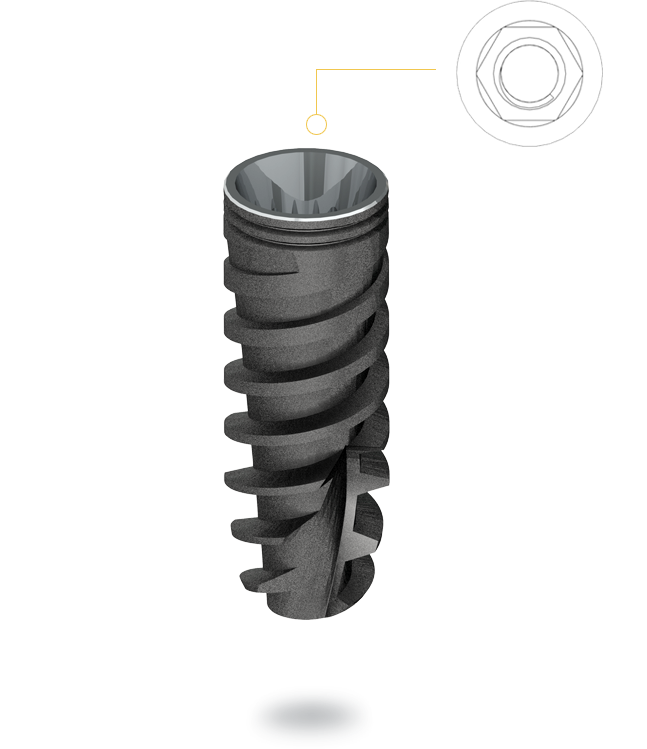 Self-tapping implant
Bone level insertion.
Complete seal between the implant and the prosthesis.
The switching platform design enables optimal shaping of the gingival emergence profile and prevents microbial infiltration.
Provides great primary stability.
Available in reduced diameters for risky clinical situations.
Recommended for:

All types of bone.
Treatments in the anterior sector with reduced space.
Diameters and lengths available:

| | |
| --- | --- |
| Ø | 3.00mm |
| Plat | 3.00mm |
| I.mm. | -| 10 | 11.5 | 13 | 15 |

| | |
| --- | --- |
| Ø | 3.50mm |
| Plat | 3.50mm |
| I.mm. | -|10 | 11.5 | 13 | 15 |

| | |
| --- | --- |
| Ø | 4.30mm |
| Plat | 4.30mm |
| I.mm. | 8 | 10 | 11.5 | 13 | 15 |

| | |
| --- | --- |
| Ø | 5.0mm |
| Plat | 4.30mm |
| I.mm. | 8 | 10 | 11.5 | 13 |- |