AC SCREW SYSTEM
INTENDED TO TACKLE THE MOST COMPLEX CASES OF PROSTHETIC REHABILITATION.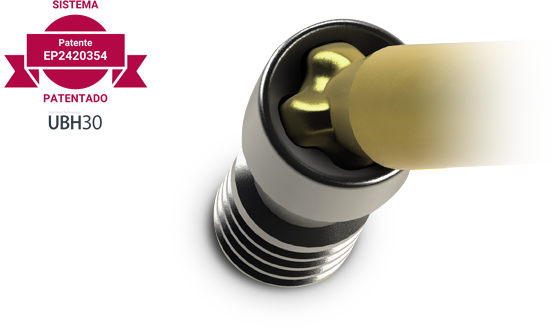 Facilitates the angulated screw entry channel

Available for most systems on the market.
Made of Grade 5 Titanium for medical use.

Cobalt chrome interfaces and abutments for 17 and 30 - degree angled solutions.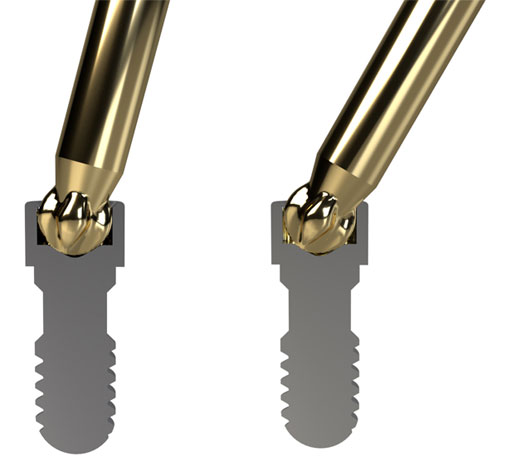 PRACTICALITY
Tetra-lobular geometry exclusivity. Impossibility of fitting with any other 4-spline wrench.
Quick visual identification in any clinical situation.
KINEMATICS
Perfect fitting between screw and driver. Improves slippage and reduces the risk of accidental disengagement.
MECHANICS
Wider and more robust grooves to reduce stripping risk. Its high resistance builds confidence when applying the required torque.
Possibility of an angulation of up to 30º.

The interfaces with Co-Cr bases and implant libraries are prepared to use the Smart Angle angled solution.